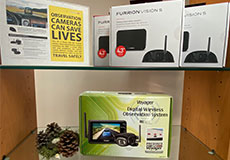 Furrion Vision & Voyager Backup Cameras
Observation cameras can save lives and potential damage to your RV. At Coastal RV we have multiple back-up camera options available. Come by our Parts & Accessories store to see all our options and talk with a parts specialist to see which is best for you RVing needs.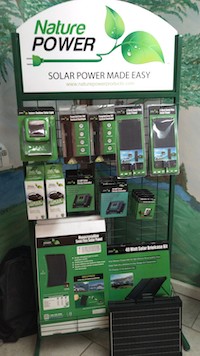 Nature Power Solar Power Options
Sit back, charge and relax with Nature Power Solar Power solutions. Nature Power Products are a line of renewable energy products. Check out Nature Power products at our Coastal RV Parts and Accessories store.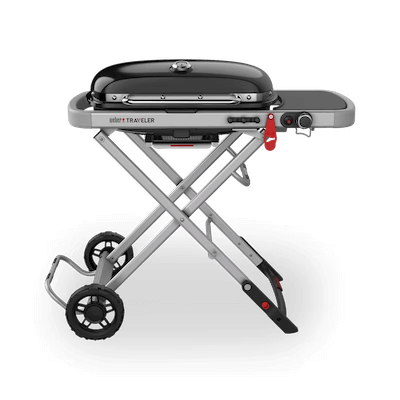 Weber Traveler Portable Gas Grill
Looking for the taste of a delicious backyard cookout when you're away from home? Then the Weber Traveler Grill is the RVing accessory for you! It's foldable design ensures you can bring the party wherever you go. With its large grilling area and the ability to connect to a full-size fuel tank with an adapter hose, this product is upd to the dinner challenge.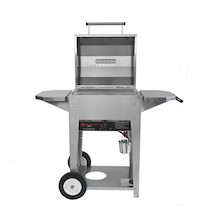 The Wilmington Junior Gas Grill
Looking to host the next great cookout while conserving space? The Wilmington Grill Junior is perfect for RVing. With its 10″ rubber wheels and two side shelves plus Wilmington's seven-sided cooking chamber design with a single, cast 304 stainless steel burners, it provides you the ease of accessibility without losing functionality. The Junior has the ability to steam or smoke.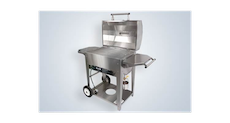 The Wilmington Grill
This high quality grill features an exclusive seven sided top, cast stainless steal burners and accessories, which are available in various models. View and download a brochure here.
MaxxGard
Coastal RV is a proud MaxxGard partner… providing great care for your RV. MaxxGard is a reliable brand you can trust when it comes to interior and exterior protection. MaxxGard products are guaranteed to protect fabric/carpet, leather/vinyl and paint of your RV.
We know when trading in or reselling your existing RV, appearance and overall condition can have a major impact on the value of your RV. To maximize value and reduce depreciation we recommend the use of MaxxGard protective coatings and maintenance protection. Should a repair be necessary we can provide you with the appropriate toll free number and nationwide claim service.